Vacation Rental Homes On The Beach
Click the buttons in the left window to see the vacation homes on this beach. The top button is for this message.
At present there are no properties available on this beach. We currently have all rentals listed on a single page. Just click the link below to go there.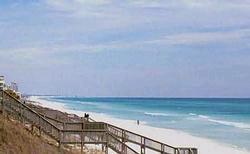 We Need Your Vacation Rental Property!
If you have vacation rental property in the Destin area, you need an advertisement in destin adventure. We have a money back guarantee on vacation rental advertisements. The price is right, and hundreds of people come to this website every day seeking vacation rental property.