Home
>
Crystal Beach Information
> Things To Do
Fun Things For You To Do At Crystal Beach Near Destin
Book Crystal Beach Destin Things To Do
Online with TripShock.com!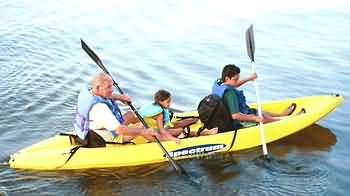 Family Activities In The Destin Area
There are a lot of activities available here, and destin is an easy drive away, where you can experience even more. Here at crystal beach you can parasail, ride jet skies, kayak, surf , windsurf, rent scooters, and ride your bike on the neat bike path. You are also near shopping and restaurants.
We have not listed the vendors as they change from year to year, but you are just a phone call away from Island Sports Shop, where you can buy kayaks, bicycles, and beach wheelchair transporters. Fun activities you can enjoy in destin florida