Your Vacation In Destin Florida
Shortcut To Destin Adventure
Vacation Condo At Miramar Beach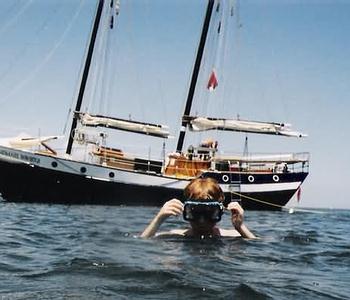 When we fill up this site you wil be able to select the beach of your choice, and view all of the vacation rentals there at the click of a mouse. Right now our site is so new that we have a lot of empty space on our hands. We are going to use this section temporarily to list all of the vacation rentals on our site, so you won't have to wander all through our site to find a vacation rental home in destin florida. Shortcut to destin vacation rentals.
If you are a property owner this means that your property will be linked directly from our home page, as well as other sections of this site with heavy traffic. Give yourself a competitive advantage.
Fun Things To Do
If you are looking for fun things to do we have an entire secton on fun things your family can do here. Sailing on the Nathaniel Bowditch is just one of the many things available to you here. Click here for fun!
Nathaniel Bowditch Sailing Adventures
Beachfront Condos
A luxury destin florida vacation rental home on Miramar Beach that is also handicap accessible if you need that feature. It is available to anyone, and is a luxury condo in a very convenient and desirable location. Stunning views of the gulf of mexico. Click here for a vacation home rental in destin florida
Condo Rental
These condos are across the street from beautiful Miramar Beach, and have a pool and their own beach access. In a very convenient location and very reasonable, Click here to see neat vacation condo rentals.
Bed And Breakfast
This distinctive B & B has been popular with visitors in the know for years. Country luxury on the beach at an affordable price. Pretty grounds, great beach, good food, and pleasant company. Who could want more in a destin florida rental? Click here to visit destin bed and breakfast.
Destin Florida Vacation Rental Home Locator In Local Area Beaches
Coldwell BankerColdwell Banker Agency at blue mountain beach rents destin vacation houses and beach condos at all area beaches. They are located on county road C-30A, the scenic beach route for south walton county. See Coldwell Banker for destin vacation rental information. Local rentals information.
Destin FL Hotels
Descriptions, photos, points of interest, and an online reservation and booking service. A directory of destin area hotels and motels plus hotel and motel information for all of florida. destin fl hotels
Preconstruction condos
Several new developments areunder way in the destin area, all offering preconstruction buying opportunities. We will try to keep you informed on these developments as we get more information. Two new developments are underway in south walton county you might want to look at. Click Here For Destin Preconstruction condos.
Thanks For Your Visit
Please check out the rest of our site. We have a section about all of the fun things your family can do here, along with the prices. You will also find photos and descriptions of all of our area beaches, along with many arial photographs. Our site is loaded with informative special features, and valuable information. Be sure to bookmark our site before you leave!
If you entered our site from this page you are not seeing a complete page. Click here to see the complete page.
Click the button below to visit all of the destin area beaches