Home
>
Henderson Beach Area
> West Beach
Luxury Condos At Henderson Beach West Near Destin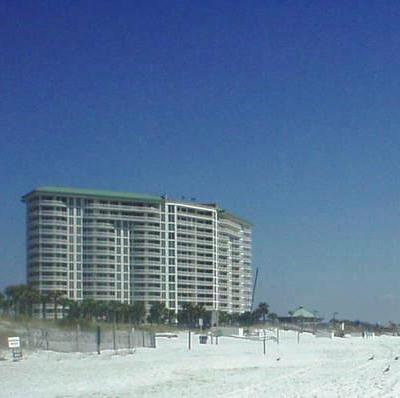 Destin Florida Vacation Homes
View from Henderson Beach West, Looking east. You can See Crystal beach, and Miramar Beach in the distance.

Henderson beach west is home to one of the newer resort developments, the silver shells resort, which is still expanding. This is one of the nicest and prettiest beaches in our area. It has miles of white sand beaches, kissed by the beautiful emerald green water our area is famous for. This beach is near several good restaurants, a super walmart, and two of our local attractions, the track, and big kahunas. The destin harbor is a couple of miles to the west, and the gulfarium, about 12 miles away. Some destin luxury beach houses can be found here, but most of the vacation rentals are high rise condos, like the one in the background.


This beach is very close to destin, and sits at the heart of most of the major shopping and dining areas in the area. In addition it is one of the nicest beaches in the area. Several new high rise developments have been built in this area in recent years. Individual beach houses are somewhat scarce here, as most of the development has been in the vertical direction. It is really convenient for folks who want to be near the destin attractions, dining, and shopping.