Home
>
Miramar Beach
> Vacation Homes
Miramar Beach Vacation Rentals
Book Discounted Condos & Hotels in Miramar Beach
On TripShock.com Today!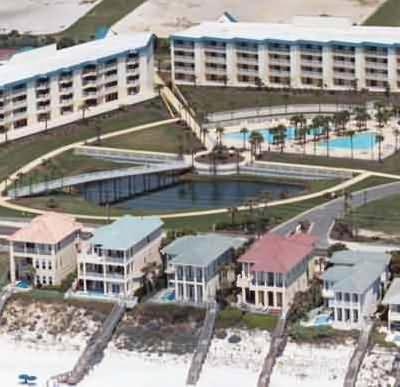 Miramar beach runs along Scenic Gulf Drive
The destin beach houses on Miramar Beach come in two varieties, houses on the beach, and houses near the beach. Near the beach can mean across the road from the beach or a half mile away. The distance from the beach is given in the listing for each house. You may be able to save a bit on weekly rentals by going with a vacation condo a little farther from the beach. A short bike ride will get you to the beach in minutes. On the other hand, if you want to go to sleep hearing the sound of the surf, the extra money may be worth it. On this beach you have plenty of options, no matter which you choose.