Home
>
Seagrove Beach
> Things To Do
Try Family Vacation Fun At Destin Area Beaches
Book
Santa Rosa Beach Things To Do Online
with TripShock.com!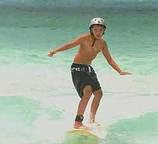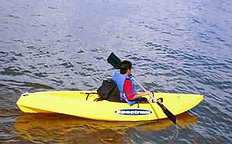 Be Sure To Include Fun With Your Family Vacation At Seagrove Beach

Seagrove Beach Fun
It's a fair drive into Destin, so if you are looking for action you kinda have to do your own thing at Seagrove Beach, but there is lots to do. Seagrove beach has several businesses that rent bicycles, and kayaks, in case you can't bring your own. The best bargains can usually be found in weekly rentals, and this is the mode that will bring the greatest satisfaction, as you can use the equipment when you want too.


Popular Activities
Kayak rentals have been popular with area visitors. You can use your kayak for touring, or for fishing, and if you are lucky you may see the school of porpoise that swim up and down the beach here. Bicycle riding is a neat activity, and there are miles of paved bike paths here. Save your self some aggravation and park your car and use the bike for transportation. Try destin beach rentals for fun.
Local Businesses
Watercolor, which is right next door, also has built new bike paths, and some of them run around the pretty little coastal dune lake that is the center piece of that development. Bicycles are a major form of transportation at seagrove beach, seaside, and watercolor. There are several bike rentals operations at these beaches, and you will enjoy not having to fight the vehicular traffic here. It always seems like you can see a lot more from a bicycle than you can see from a moving car. I suspect that is true as the windshield probably tends to give you tunnel vision. It is a lot more relaxing too as you don't have to worry about traffic very much.