Home
>
Holiday Isle
> Condos
Vacation homes and rentals on Destin Harbor
Book Discounted Holiday Isle Condos & Hotels
On TripShock.com Today!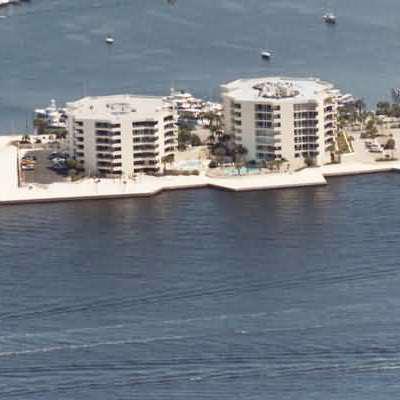 Oceanfront condos at the Destin Florida East Pass
Destin florida oceanfront condos along shore drive vary from double, triple, and other units, to multi-story high rise condominiums. Most of the high rise developments offer pools, and other amenities, and some of the other beach condos do as well. One development even has a golf course. Some of these holiday isle rentals are on the beach, and others are near the beach.

Waterfront rentals at holiday isle
There is a system of canals leading out to destin harbor, behind many of the holiday isle houses, as you can see from the aerial photographs. Many of the houses here are on the waterfront (canal), but not on the beach or the harbor. So the term on the water can have a lot of different meanings here.


Beach access at holiday isle
Our description of the rentals will have the distance to the nearest beach access in our description. You will find that most of the beach condos listed here are within walking distance of the beach, although some may require a short bike ride. Holiday isle is actually on a small peninsula that extends around destin harbor. So not only is holiday isle convenient to destin harbor, it surrounds it. Several of the larger condominiums have a marina on the south side of destin harbor. You will have to drive into destin to get to the harbor.