Home
>
Destin
> Condos
Destin Vacation Condos At Holiday Isle
Book Discounted Condos & Hotels in Destin
On TripShock.com Today!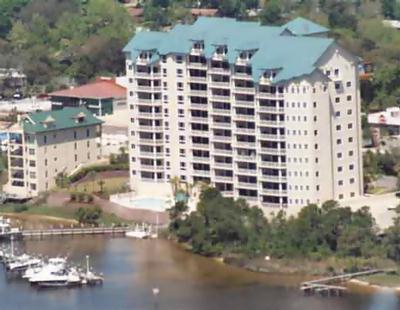 The Destin Area Has The Best Beaches in Florida
Destin has waterfront condos like these, that are not on the beach, but on the harbor, which is great if you like to fish! This is also where all the vacation adventure action occurs. The Destin Area Has The Best Florida Beaches!

Vacation Condos on the Harbor At Destin Florida - Destin Florida Beaches

Many of the destin condos have the harbor at the back, and main street in front like this property. Tie up your boat and go in and register. They do have parking for you folks who arrive by automobile. Destin is one of the best family vacation destinations, tie your boat up here. The destin beach houses are mostly on Holiday Isle.

U.S. Highway 98 is main street, and you can't see the harbor from there. The folks who live here know the harbor is just behind the buildings along the street, but I imagine many people drive through here and never guess the pretty harbor is there.

It is a really neat place. You are going to love it. Of course we have over 30 miles of gorgeous beaches here, all washed by that pretty emerald green water. Come on in and look around. The Destin Beaches button is the site directory. Check out Destin Beach Florida!