Home
>
Grayton Beach
> Restaurants
Enjoy Open Air Dining At This Downtown Restaurant
Find
Things To Do in Grayton Beach
On TripShock.com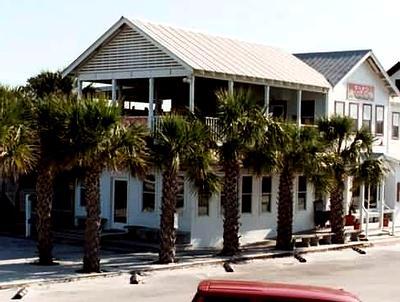 Location Guide For Restaurants At Grayton Beach
Grayton Beach has several restaurants, some a bit rustic, and some more contemporary. All of the Destin area beaches are within easy driving distance, so you have many choices for food. This is a nice laid back place that moves at it's own pace. Grayton beach is home to area residents also, and caters to rugged individualists. If city living is getting you down you can unwind here.

Grayton beach is a nice laid back place that is popular with the local folks too. It has a nice beach and is snuggled up against one of the pretty coastal dune lakes also. You can see this in one of the aerial photos in this section. It is one of our favorite beaches also.

Grayton Beach lies between Blue Mountain Beach, and Watercolors Beach. It is also home to Grayton Beach State Park, which has some vacation cabins. Sorry, we don't have more info, but you can try Florida State Parks on google. This beach is in the area of those pretty coastal dune lakes, and one of them is very near downtown grayton beach. All in all, it is a very pretty area, and a favorite of many local residents.