Home
> Henderson Beach Area
Florida Seasonal Vacation Rental Information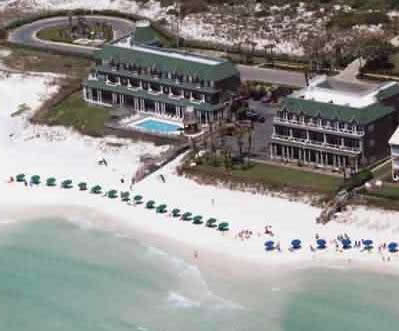 A Popular Beach Rental On Scenic Gulf Drive, Henderson Park Inn
The Henderson Park Inn is a well known landmark, and has been remodeled and is back in operation. It is located on Scenic Gulf Drive, at the eastern border of Henderson park. The Henderson Park Inn has long been a popular destination with area visitors. This is one of the classier places for a destin beach rental.


The beach naming process seems to be set by developments that are built along the beach. This same stretch of beach continues on eastward, and a couple of blocks east it becomes Crystal Beach, then a couple of miles farther it becomes Miramar Beach. The last time I looked there weren't any signs identifying the different beaches, although these signs exist at other beaches eastward.