Home
>
Rosemary Beach
> Restaurants
Restaurants Near Rosemary Beach
Buy Discounted Restaurant Certificates in Rosemary Beach, FL
On TripShock.com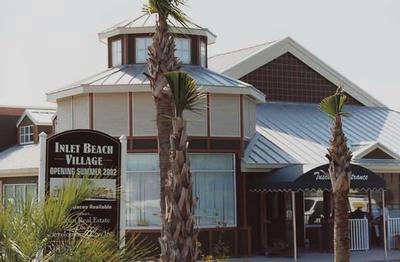 Go outside Rosemary Beach for great restaurants
At The time we were doing the photography for this site, we did not find any restaurants at rosemary beach. This one was under construction at Inlet Beach, which is just next door. The destin restaurants aren't a bad drive, and you are pretty close both to Seagrove beach, and panama city, so you won't go hungry, although you may have to drive a bit. We were by this place recently, and it looked like it may have opened.

This is a relatively new community, with construction still underway. It is about 7 miles east of seagrove and extends to the edge of inlet beach. All of these beaches are changing almost daily as more and more people realize you don't have to leave the country to enjoy white sand beaches and emerald green water. This beach is a short drive on in to panama city, where you will find ample shopping and restaurants. You can also find a grocery store back at the seagrove community.