Home
>
Grayton Beach
> Shopping
Grayton Beach Area Shopping, Restaurants, & Fun
Book 30A Vacation Activities Online
with TripShock.com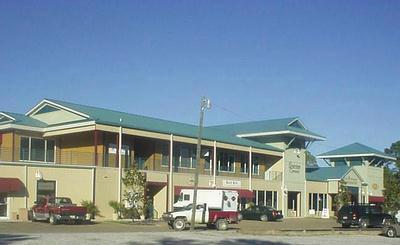 Grayton Beach Shopping Complex, Real Estate, Sale Information
Grayton Beach shopping complex. This is a new complex, right on route CR-30A at Grayton beach. The shopping here used to be a bit primitive at best. There still isn't a real grocery store, but you aren't far from the new publix shopping center at Grayton Beach. Then too, it isn't far back to destin, which has lots of grocery stores. You are pretty well fixed up for beach supplies, beach togs, restaurants, and fun things to do.

You will like grayton beach, with it's laid back, easy going, atmosphere. The beach is great, with miles of sugar white sand, and emerald green water. Unlike some of the other beaches this beach is pretty flat. There is no big bluff to go up or down. If you get up early in the morning, or go out around sundown, you may see the large school of dolphins that swim up and down the beach. From time to time you may see a sea turtle.

If you haven't been to grayton beach in awhile, you will be pleasantly surprised at all of the new shopping and restaurants. They do not detract from the look and feel of the beach, as all of the new development is back at county road C-30A. Grayton beach still has that old florida beach appeal, but is now a lot more convenient to it's visitors.