Home
> Grayton Beach
Florida Oceanfront Condos To Rent
Book 30A Things To Do Online
with TripShock.com!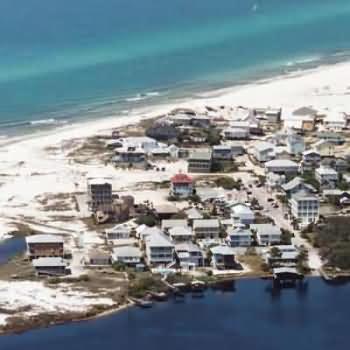 Grayton Beach For Oceanfront Rentals
Grayton Beach is the third of the beaches of south Walton. It has one of the pretty coastal dune lakes, and a beautiful secluded beach. Grayton Beach is about 15 miles east of destin's harbor. By the time we get to inlet beach some of you are going to be asking how we can call all of these beaches Destin's beaches, when Inlet beach is on the outskirts of Panama City, and some of the other beaches are closer to Panama City than Destin. The two counties, Okaloosa, (Where Destin is located), and Walton County, are adjoining counties. All of the beaches of south walton are connected by county road 30A, except for Miramar beach, and it doesn't seem reasonable not to include them all. So we have. Besides, they are our beaches, not Panama City's. So you will find that a catagory like condos for rent destin florda will cover a lot of territory.


Grayton beach has a lot of houses in the old florida style, and if you want to see what the real florida looks like, visit Grayton beach. It's by far the most laid back of all of the area beaches. The Red Bar, a local landmark, is in downtown grayton beach. You will find a restaurant and several shops there as well. A new development has added additional shopping back at county road 30A. Grayton beach is the place to decompress.
Grayton beach is around halfway between destin and panama city beach, and is a fairly easy drive to either place. So far no new high rise condo units have been built here, and it still retains it's rustic charm. Most of the new development is back on county road C30A, and not in the central area of grayton beach. I hope it stays that way as I always enjoy my trips to grayton beach. During the prime season it is pretty busy downtown, but still a peaceful easy going place where you can relax and enjoy yourself.