Home
> Miramar Beach
Search For Your Favorite Miramar Beach Retreat Here!
Book Miramar Beach Things To Do Online
with TripShock.com!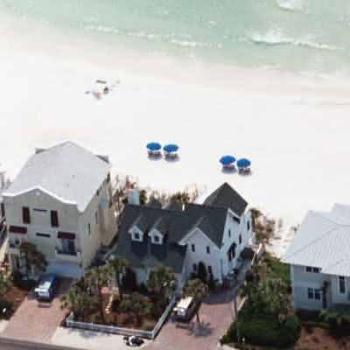 Search For Your Florida Beach Rental Or Retreat
Miramar Beach is a thriving beachside community close in to all of the activities around the harbor. It is a bustling place, but the sound of the surf pretty well drowns out all of this activity, and you have the convenience of being near shopping, restaurants, and services. It is a neat looking place and one of the older, better established area beaches.

This retreat community has several restaurants, and there are many more within a short drive. Visitors can enjoy the new bike path, and once they get here most people prefer to ride a bike. There are a couple of parks along this beach, one is actually in crystal beach, one of the neighboring beaches. These are handy as you can find covered picnic areas and showers. There are usually a couple of parasail operators along this beach, and if you want more action, it is only a short drive into town. Accommodations run from mom and pop motels to high rise condos with luxury suites. This beach is also popular with people wishing to retire here, and is one of the best florida beaches. To see destin beach houses, just click destin real estate sales. Check agency rentals for your private retreat.

Several new shopping centers have been located nearby, so if you need to go shopping this location is very convenient for most of the vacation rentals. You have lots of restaurants to choose from just off the beach, including several fast food restaurants.