Home
> Grayton Beach
Florida Vacation Homes In South Walton County
Book 30-A Things To Do Online
with TripShock.com!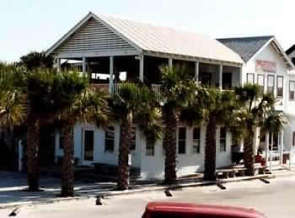 Restaurants, Shopping, And Fun Things To Do at Grayton Beach
At the edge of this community back on county road CR-30A, you will find new shopping facilities, and several new restaurants, but the older section of the community remains unchanged.

You will also find Grayton Beach State Park a couple of miles east of here. It is a neat park, and has some camping accomodations available. They are reserved early so be sure and check for reservations before making plans. You will find lots of neat places to stay in the Grayton community itself. It has it's share of beach rentals. You can find luxury florida vacation homes at grayton beach florida.

Grayton Beach is a nice place to live, and you will find that many destin area residents live here the year around. I have always enjoyed going to Grayton myself, it has a nice homey feel to it. All of the destin area beaches are favorites for different people, and you will find that each has it's community of loyal visitors, who return to the same place year after year. If you find your destin rental condo here, you will enjoy your stay.

You won't find the activities here that destin offers, jet skies, and waverunners, aren't permitted in this part of walton county. The population isn't large enough here to attract parasail operators either. You pretty much have to entertain yourself here, but it isn't hard. There is a great bike and jogging path that runs through here, and you can rent bikes and kayaks here.

North florida doesn't have coral reefs, but the water clarity is great, and you an look for sand dollars, and check out the marine life. You don't need anything expensive, a quick stop at walmart should fix you up. Kayaking is fun, and it is neat to get out early in the morning when it is nice and smooth. A large school of dolphins swim up and down the beach, and if you are out in a kayak early in the morning, or around sundown you will somtimes see them up close. Fishing is great down here as well.

Of course the overall favorite pastime is just to lay on the sand, or sit under your umbrella, and do some serious decompressing. Oh, we have lived and worked in big cities ourselves, and I know from experience that it takes about three days to reset your biological clock to island time.

You shouldn't have any trouble finding a place to stay, if you plan well in advance. Don't expect to come down here on a three day weekend and find a place, you have to have a reservation. There are places here to fit any budget, whether you look for destin vacation rentals by owner, or agency listings.

As on the other beaches in this site, you will find that the destin beach houses, and destin condo rentals are grouped in their own catagories, and there are two other catagories for condos near the beach, and houses near the beach. We have asked all of the folks who list properties on this site to provide the distance you will have to travel to get to the beach, in their advertisement.