Home
> Seagrove Beach
Beach Rentals And Fun Things To Do In South Walton County
Book 30-A Things To Do Online
with TripShock.com!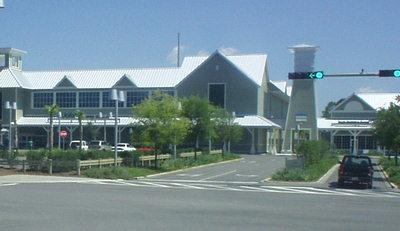 Try Seagrove Beach Near Destin Florida For Vacation Fun
Seagrove beach is one of the older destin area beaches, I'm not certain, but I think it was established around 1950. Most of the newer beaches, such as watercolor, have been founded by a developer, and are pretty much planned communities. The older beaches have been added to a house at a time, and there are a variety of architectural styles. Seagrove beach rentals are a variety of styles and sizes.


Seagrove Beach is growing by leaps and bounds. So far there are no new high rise projects, but I was over there this week and noticed a couple of large new subdivisions going in, with a lot of construction activity evident. This area has a lot to reccomend it, there are numerous coastal dune lakes, and seagrove has another gorgeous white sand beach, as do all of the beaches of south walton county.
So seagrove beach has the best of all worlds, there is enough shopping for it to be convenient, but the shopping areas do not intrude on to the beach. Once on the beach you have that feeling of seclusion you expect from these beaches. You are within easy driving distance of both destin, and panama city, if you want to participate in some of their vacation activities, or try a new restaurant. Destin and panama city both have a super walmart should you need any vacation supplies.