Home
>
Seagrove Beach
> Restaurants
Seagrove Beach Dining And Restaurants Information
Buy Discounted Restaurant Certificates in Destin, FL
On TripShock.com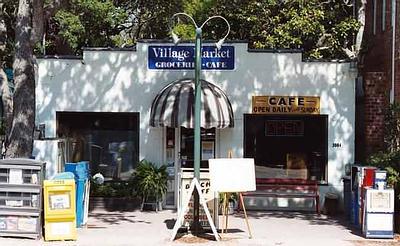 Village Market & Cafe at Seagrove Beach
The Village Market has been a Seagrove Beach Landmark for years. It is a general store, restaurant, and coffee shop. Operated by friendly folks. If you use county road 395, you will see this place on your right, just before you get to county road C30A. I drive by here pretty regular, but have never been here at meal time. I can tell you that the folks who work here are pleasant and courteous, and the food smells good. When you get to C30A, you turn left to go to seagrove beach, (most of it anyway), and right to go to Seaside and Watercolor.


The beaches of south walton county are destin area beaches that begin with miramar beach, and extend to inlet beach. This stretch of beach is about 27 miles over all. Each beach shares the white sand and emerald green water that have made this area famous. This is a very pretty beach with ample accommodations, good shopping, and a convenient location..
You will enjoy your stay at seagrove beach. Despite all of the new construction going on, once you are on the beach it is forgotten. You could be a world away, all you notice is the white sand and emerald green water. There is enough seclusion here for anyone, but you are still convenient to restaurants, shopping, and vacation fun. For things like parasailing and jet skiing you will have to drive back into destin. If you do plan on making a day of it, topped off with a meal at one of the great seafood restaurants.