Home
>
Destin
>
Attractions
> Bicycle Rental
Your Destin Bike Adventure Begins Here!
See Current Prices & Book Bike Rentals in Destin Online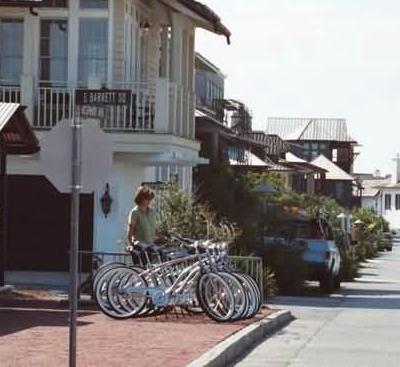 Cycling on Miramar Beach and 30a

Bicycles are a popular pastime with the visitors to our area. There are several bicycle rental operators at area beaches, and prices are very reasonable for a resort area.

Bicycles give you an opportunity to explore your beach up close, and at a pace that allows you to see things you would miss in an automobile.

Rental bicycles at Rosemary Beach near Destin Florida. Cruisers are the most popular bikes, they are simple and easy to ride. Most area beaches have a local rental operator.