Home
>
Destin
>
Bike Rentals
> Handicap Wheelchairs
Destin Beach Accessibility and Beach Wheelchair Rentals
Click Here to
Book A Destin Beach Wheel Chair Online
Today!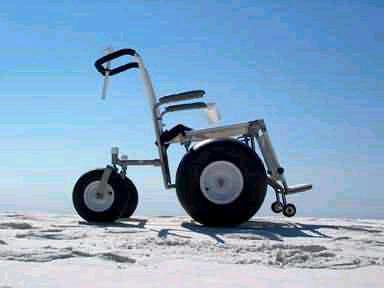 DeBug Beach Wheelchair Information

DeBug wheelchairs allow handicapped persons to enjoy Destin's white sand beaches too. Although not shown in this photo, this chair comes with it's own umbrella. Some area parks rent these wheel chairs for day use.

Due to the nature of the area beaches, not all beachfront rentals are suitable for these wheelchairs, in fact most are not suitable, and you should determine the suitability of your rental before renting a beach wheelchair.