Home
>
Santa Rosa Beach
> Vacation Condos
Florida Beachfront Vacation Homes at Santa Rosa Beach near Destin, Fl
Book Condos In Santa Rosa Beach
on TripShock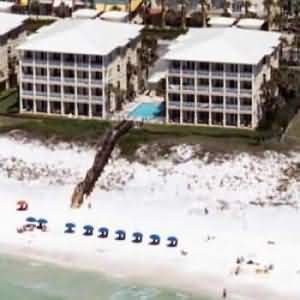 Florida Ocean Front Rentals at Santa Rosa Beach, near Destin, Fl
These ocean front homes have it all. The beach is out back, and shopping is across the street, along with a couple of neat restaurants. There is also a neat public park nearby, complete with showers. This beach is away from all the hustle and bustle of destin, but an easy drive into town. More shopping and restaurants are at US 98. Who Says you can't have it all? Click one of the buttons below to see destin beach condos at santa rosa beach. Click here for destin florida oceanfront rental information, courtesy coldwell banker.


Several new developments are underway at Santa Rosa Beach which will increase the availability of beachfront condominiums on this beach. One of these developments also fronts one of the pretty little coastal dune lakes, and should be very pretty when completed. Another has the rustic appeal of a summer camp or state park, and looks pretty interesting. We will try to check it out when it is completed.
Santa rosa beach is also within easy driving distance of the new watercolor shopping center at seagrove beach. The shopping center has a Publix grocery store. There is entertainment at santa rosa beach from time to time, and also at seaside, which is also only a short distance away. Many local residents live at santa rosa beach and commute into town.