Home
>
Santa Rosa Beach
> Vacation Houses
Beach Front Rentals On The Beaches Of South Walton
Book
30A Florida Things To Do Online
with TripShock.com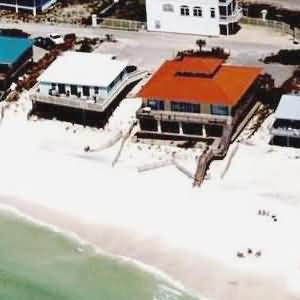 You can rent Beachfront Vacation Homes at Santa Rosa Beach and still be near Destin
Each Destin area beach has it's own character. Santa Rosa beach is near Destin, and many local people live here, and commute to Destin. Santa Rosa Beach also has a really gorgeous beach and the same emerald green water the area is famous for. The community of santa rosa beach is two or three miles away, and it has more shopping and services. Destin is around eight or nine miles away. This is another of the beaches of south walton, along C-30A, the scenic beach route to Panama city. Panama city beach is around 25 or 30 miles to the east.

Santa Rosa beach has also seen a lot of development during the last two or three years. Gulf Place, the attractive and compact town center has been completed, providing more shopping, and destin area homes as well. It is a very attractive small community, and is becoming increasingly more popular as visitors learn more about it. We are year round residents of this beach ourselves, and enjoy the convenience, and small town atmosphere. I think you will too.