Home
>
Holiday Isle
> Restaurants
Dining on the Gulf at Holiday Isle Florida
Buy Discounted Restaurant Certificates in Destin, FL
On TripShock.com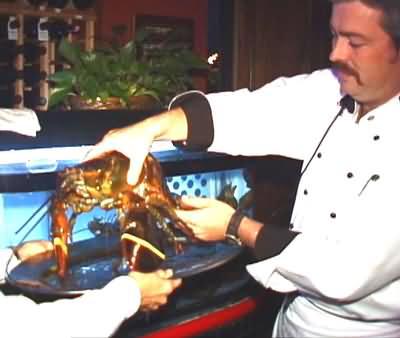 Dinning Out: Holiday Isle Restaurants FL
Dining out is a big part of the vacation experience, and you won't be disappointed in destin florida. You can find about any kind of food you can imagine, and if you have never eaten alligator tail, perhaps some fare you can't imagine!


Although sea food is the most popular, destin has a wide variety of restaurant fare. We have chinese, japanese, golden coral, outback steak house, barbecue, and about anything else that might strike your fancy. Of course we have all of the popular fast food establishments too. Cooking and eating are popular activities here. We have barbecue cookoffs, chili cookoffs, and an annual seafood festival, which is popular with visitors and local folks alike.
You can find a seafood restaurant at the destin harbor that will cook the fish you catch. You can turn your catch into groceries in short order around here. All of the area beaches have at least one restaurant of their own, so you won't have to drive into destin to eat, unless you really want to.
Many of the local establishments are clustered around the harbor, where the seafood is the freshest. However almost anywhere you are in destin you will find a restaurant or two nearby. There are several national chains that specialize in breakfast. We also have Krispy Kreme doughnuts, and if you don't know about Krispy Kreme, you have been missing out on a real treat.
You can find a good local restaurant with the links in the window above, left. Whatever your tastes you should find a local restaurant that will appeal to you.