Home
> Rosemary Beach
Rosemary Beach Vacation Rentals And Florida Hotels
Book 30-A Things To Do Online
with TripShock.com!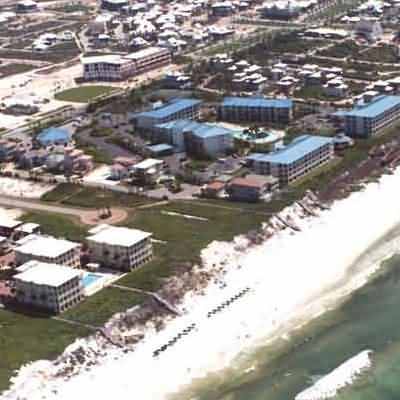 Vacation Homes at Rosemary Beach Florida
You can find pet friendly vacation rentals in Destin, and the area beaches. Check with your rental agency for a list of properties. If you don't have an agency try Coldwell banker at blue mountain beach. Coldwell banker realtors

Rosemary beach is a neat looking development, it resembles seaside beach to some extent, as everything is kind of grouped around the village center. Rosemary beach has also been designed to be kind to pedestrians, and folks on bicycles. The shops are small, and opened to the outdoors.

This beach has gained popularity, and construction continues, as new residences are added to the community. You won't notice the construction too much, as it is mostly on the outskirts. Rosemary beach has been designed to accommodate many permanent residents, and has a nice town hall, which you will see as you enter the community.

Rosemary beach is just as pretty as all of the other destin area beaches, and has a beautiful white sand beach, with a generous helping of emerald green water. Luxury vacation homes florida beach condos and beach houses abound, and as usual, the landscapers have done a great job, and it looks like everything has been here for years.

These white sand beaches run from Pensacola to Apalachicola, a distance of about 150 miles, and are found nowhere else in Florida. I think the destin area has the prettiest beaches of all, and I think you will agree, once you have seen them.

Rosemary beach is within minutes of panama city beach, and all kinds of shopping, restaurants, and fun things to do. There are lots of small specialty shops at rosemary beach that cater to visitors. It is about a half hour drive back into destin. You will appreciate the convenience, and charm, of this village.