Home
>
Seaside
> Vacation Houses
Destin And Seaside Area Homes, Beaches Of South Walton
Book Seaside Vacation Activities Online
with TripShock.com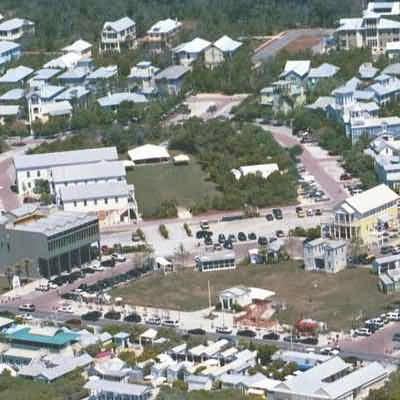 Points Of Interest And Things To Do At Seaside Beach
The large grey building at the center of this photo has shops and restaurants on the ground floor, and offices and condos above. Bathing suits, beach towels, sun tan oil, and other daily necessities can be found in the shops around the town square, above. Serious grocery shopping will require a trip to seagrove beach, just next door. All of you who come here often will appreciate the new shopping center at Seagrove Beach. Actually the shopping center was built for Watercolors, but it is located just about a mile north of Seagrove beach on CR-395. It has a Publix grocery store and other shops.

Seaside has many open air shops and restaurants. This is a really neat community, most folks walk or ride bikes to get around, once they arrive here. There always seems to be a lot going on. The beach itself has that secluded feel you expect from the beaches of south walton, and destin.